Black History Month 2023
Although Black history is always knit into the fabric of our curriculum, February offers the opportunity to hone in on our focus. In February 2023, Ensworth welcomed the Fisk Stagecrafters, Coach Kenny Anderson, Bishop Joseph W. Walker III, Dwight Lewis, Ro Coleman, and Dr. Brittany Mosby.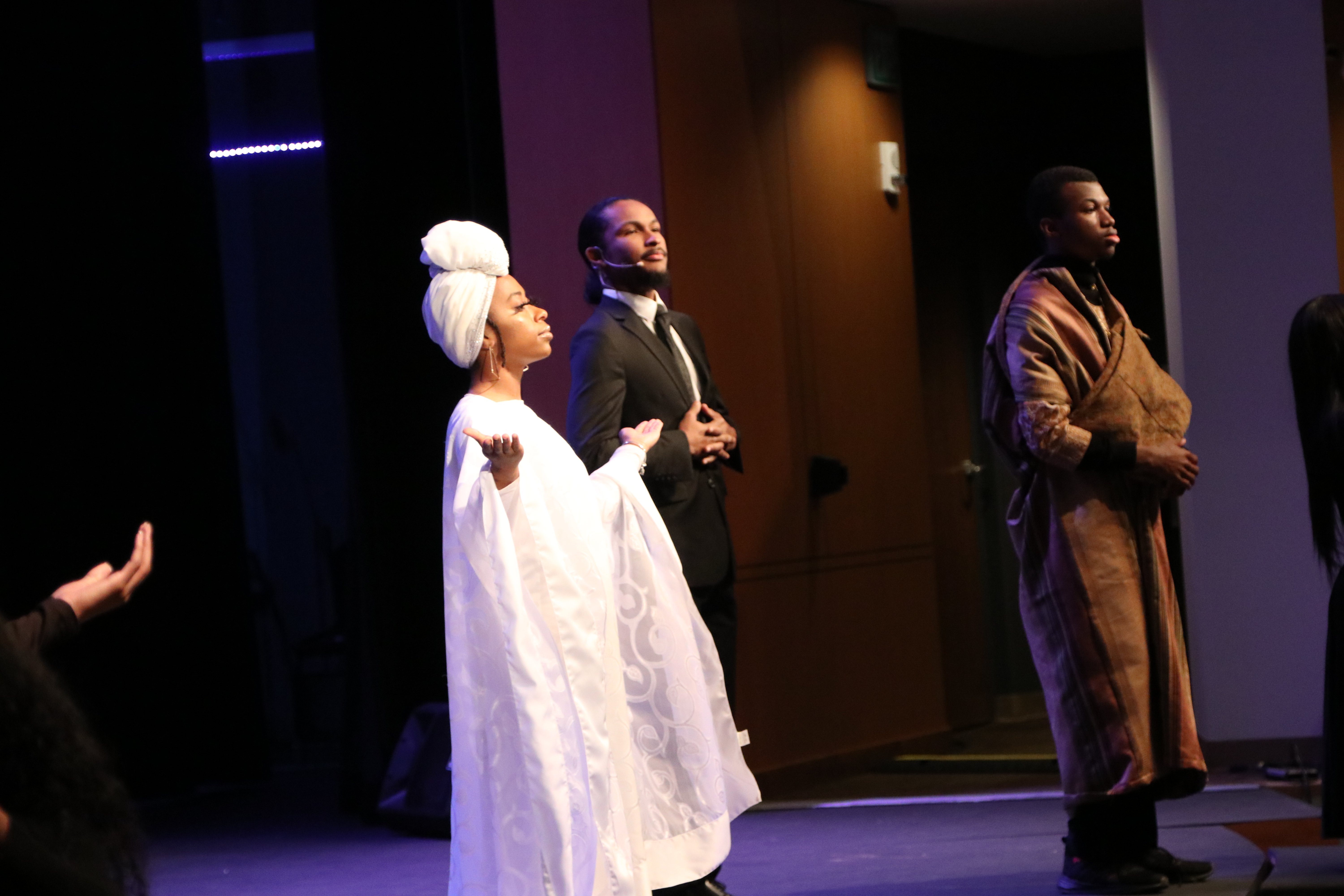 Fisk Stagecrafters Perform
Our High School students had the opportunity to learn about James Weldon Johnson's series of poems, "God's Trombones," through the dramatic portrayal by
Fisk University's theatrical group Stagecrafters
. Performers eloquently conveyed portions of this work on stage with musical interludes. This piece and the work of Johnson are pivotal to understanding Black history in America.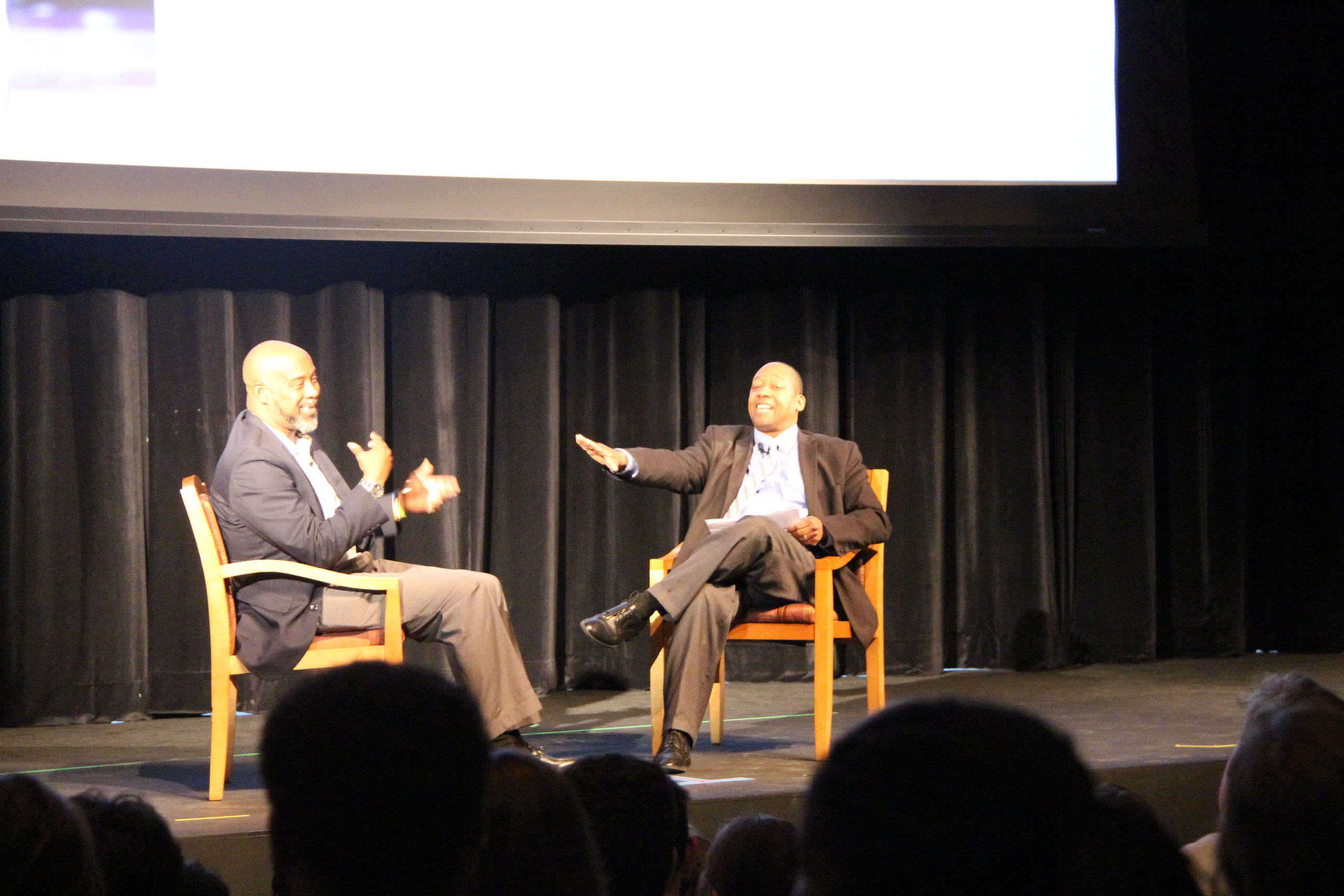 Ensworth welcomed former NBA player and Fisk University Men's Basketball Coach Kenny Anderson to Frist Campus for a Q&A led by David Whitfield about his life and career. This presentation, "After the Cheering Stops," focused on the story of the Black athlete and the value of an education. Mr. Anderson shared how his experiences in high school shaped him to become a leader and that the student part of student-athlete far outweighs anything else. ⁠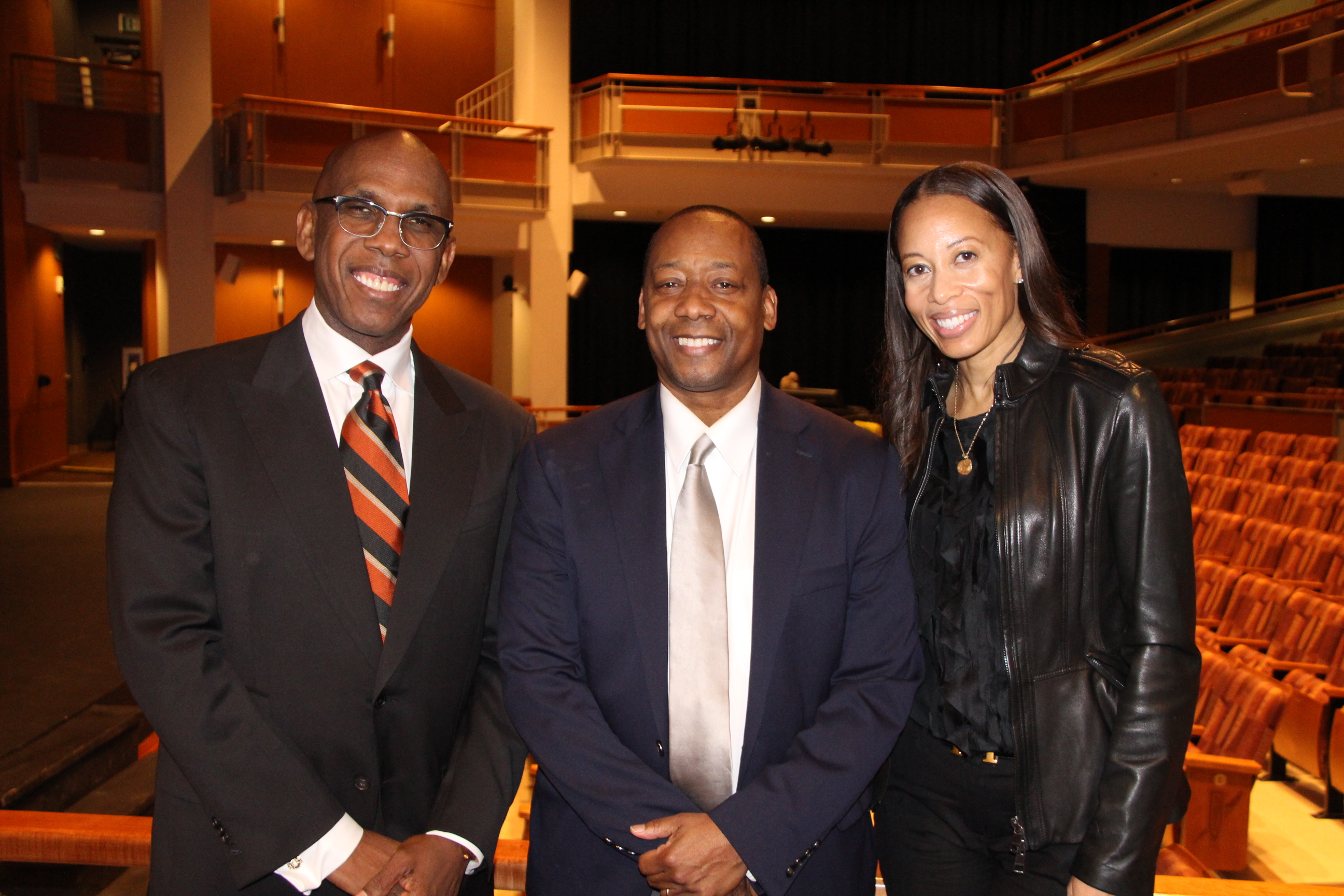 The Historic Role of the Black Church
High Schoolers also heard from Bishop Joseph W. Walker III of Mt. Zion, one of the oldest and largest churches in Nashville founded by African Americans. He spoke about the historical role and impact of the Black church. Bishop Walker serves on the Board of Trustees for Tennessee State University, where he has served as chair. His wife, Stephaine Walker, is on the Board of Trustees at Ensworth.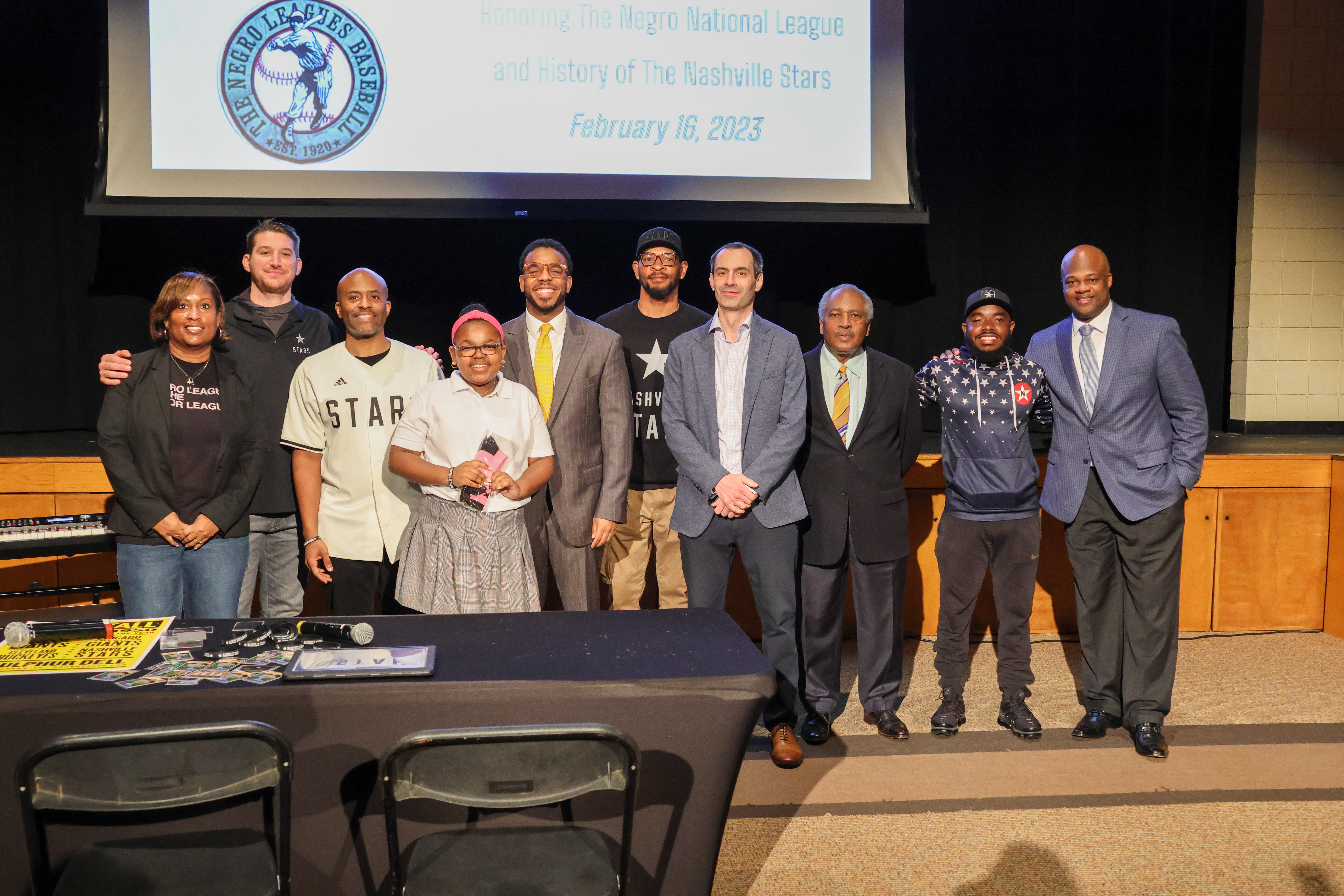 The Historic Negro League
Students on Red Gables Campus learned the history of the Negro Leagues and the impact they had in Nashville. Ensworth welcomed the Nashville Stars as they told their story for the first time in a school setting like ours.
Read more here.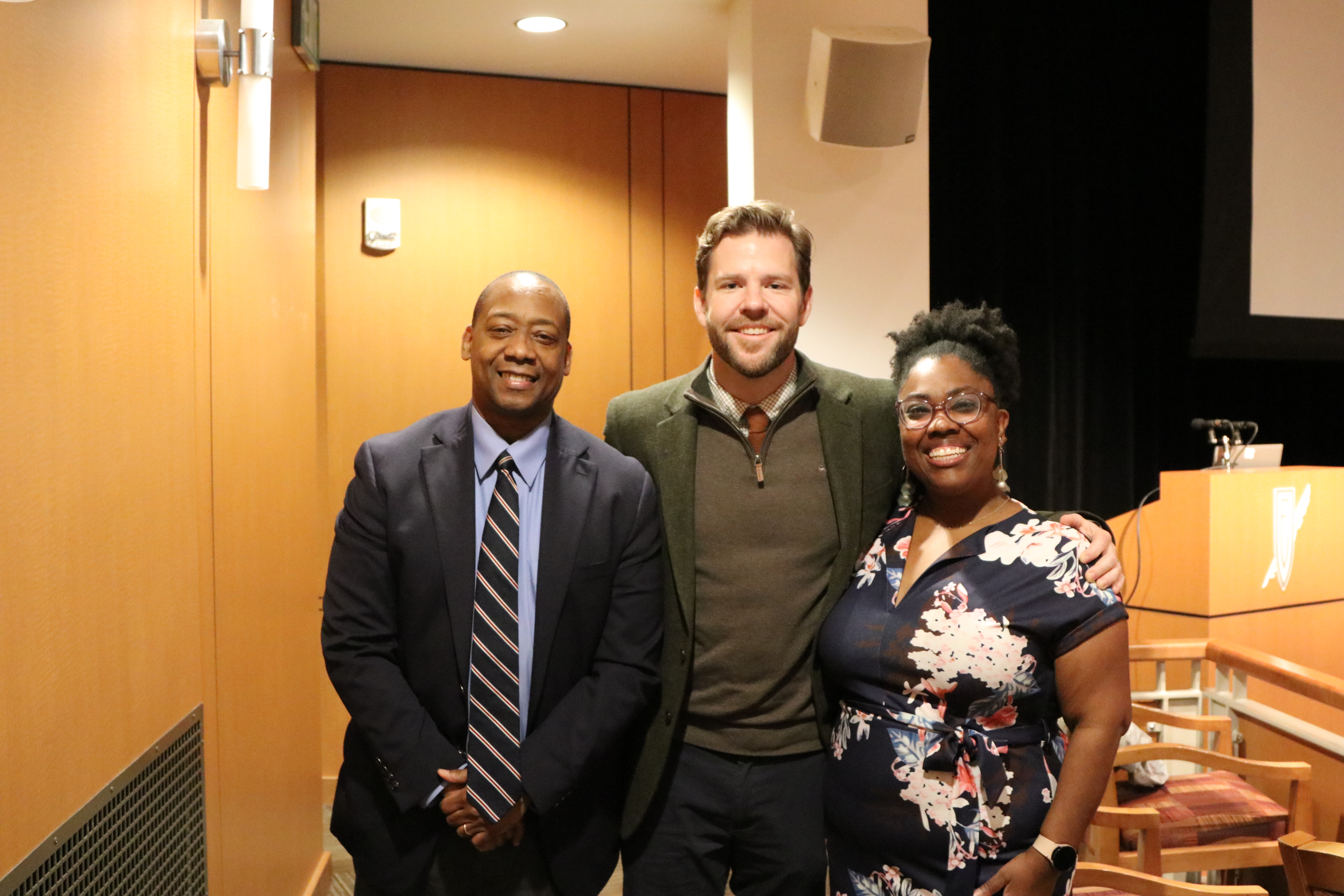 Meharry Medical College: A Nashville and National Treasure
Dr. Brittany Mosby, Director of HBCU Success at the Tennessee Higher Ed Commission, came to the Frist Campus to discuss HBCUs and
Meharry Medical College
. She told the story of the founding of Meharry and the opportunities it offers Black students training in medicine, dentistry, and science. She holds a Doctorate in Higher Education Policy and spent many years working to ensure that HBCUs receive the advocacy and support they need and deserve. 
She explained that after emancipation, the medical profession for Blacks did not exist, and the medical care for African Americans was minimal. This is when Meharry was established and has continued to work to provide excellent training, offer outstanding education, and eliminate social determinants of health. It has become a center for research and support to Black communities through education and resources that provide free dental and medical care for anyone.
Ensworth has a deep connection with HBCUs. We have more than 10 HBCU degrees held by faculty. Dr. Doug Magee is on the HBCU Success Advisory Board at the Tennessee Higher Ed Commission. Two former parents also have positions at Meharry. Dr. James Hildreth is President, and Dr. Julie Gray is Assistant Dean of Student Affairs and Professor of Dentistry.
Back