Middle School Teams Capture Championships and Records
Both Middle School track and boys' golf claimed league championships that included both school and league records.
Dan McGugin, Jude Bambic, Cameron Herring, and Eli Wilt claimed the Harpeth Valley Athletic Conference (HVAC) golf championship on Monday, April 25.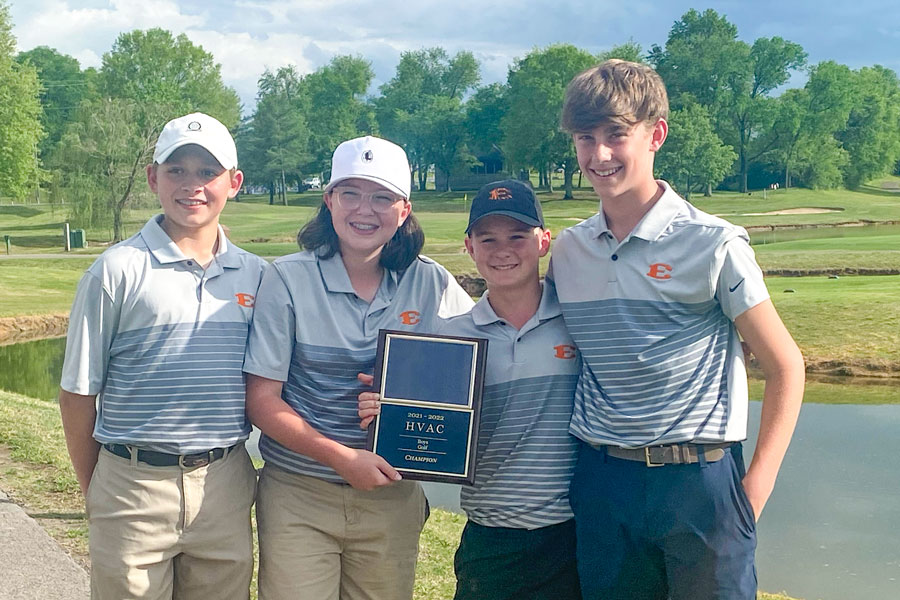 On Friday, April 28, the Middle School track teams competed in the HVAC championship. The boys' team claimed the overall championship and fielded a 4x400 relay team that broke both HVAC and Ensworth records. The team consisted of Edward Coppeans, Nelson Butler, Akeem Batey, and Cutler Smith.

The girls also claimed a victory in the 4x400 relay with a team made up of (left to right) Makaylah Batten, Charlotte Garza, Eleanor Denbo, and Kat Fones.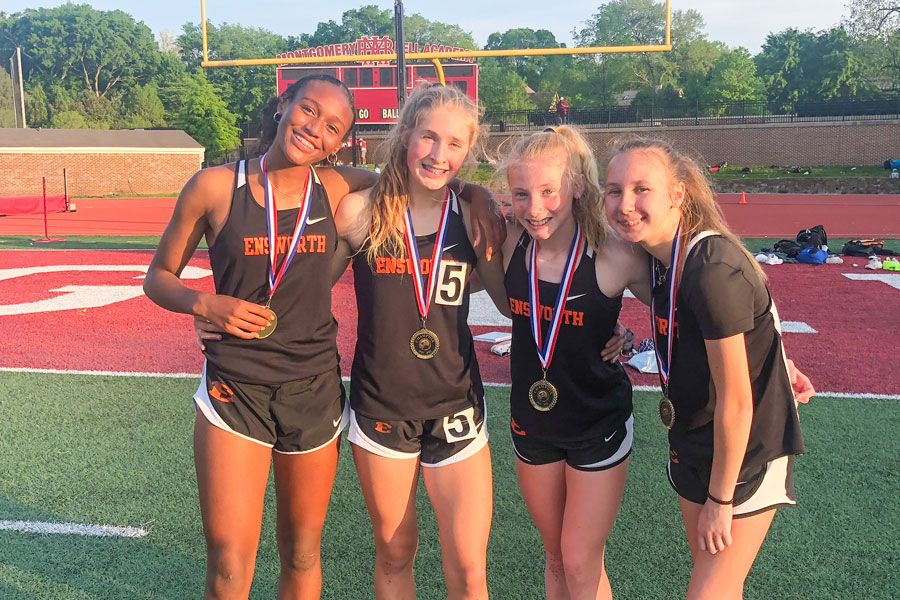 Congratulations to these athletes who finished the athletic year strong!
Back